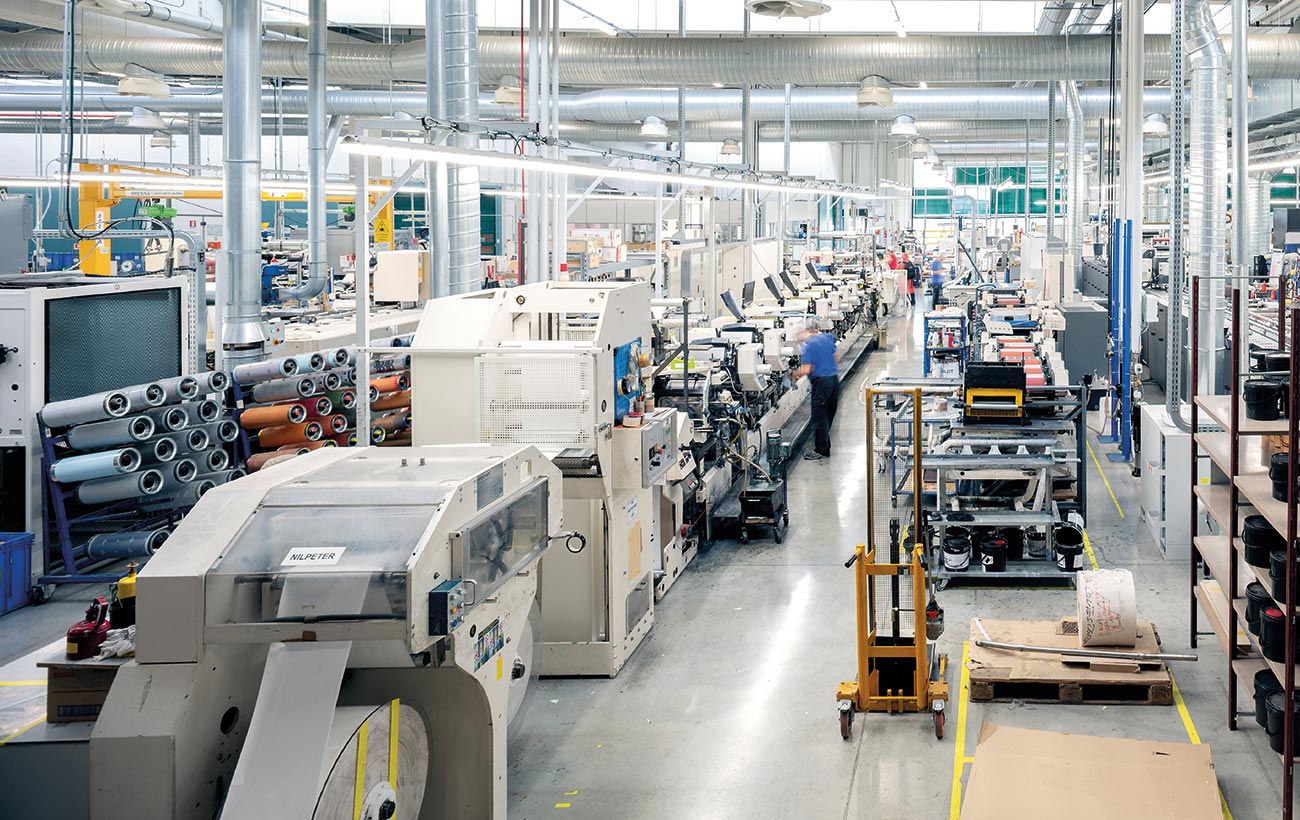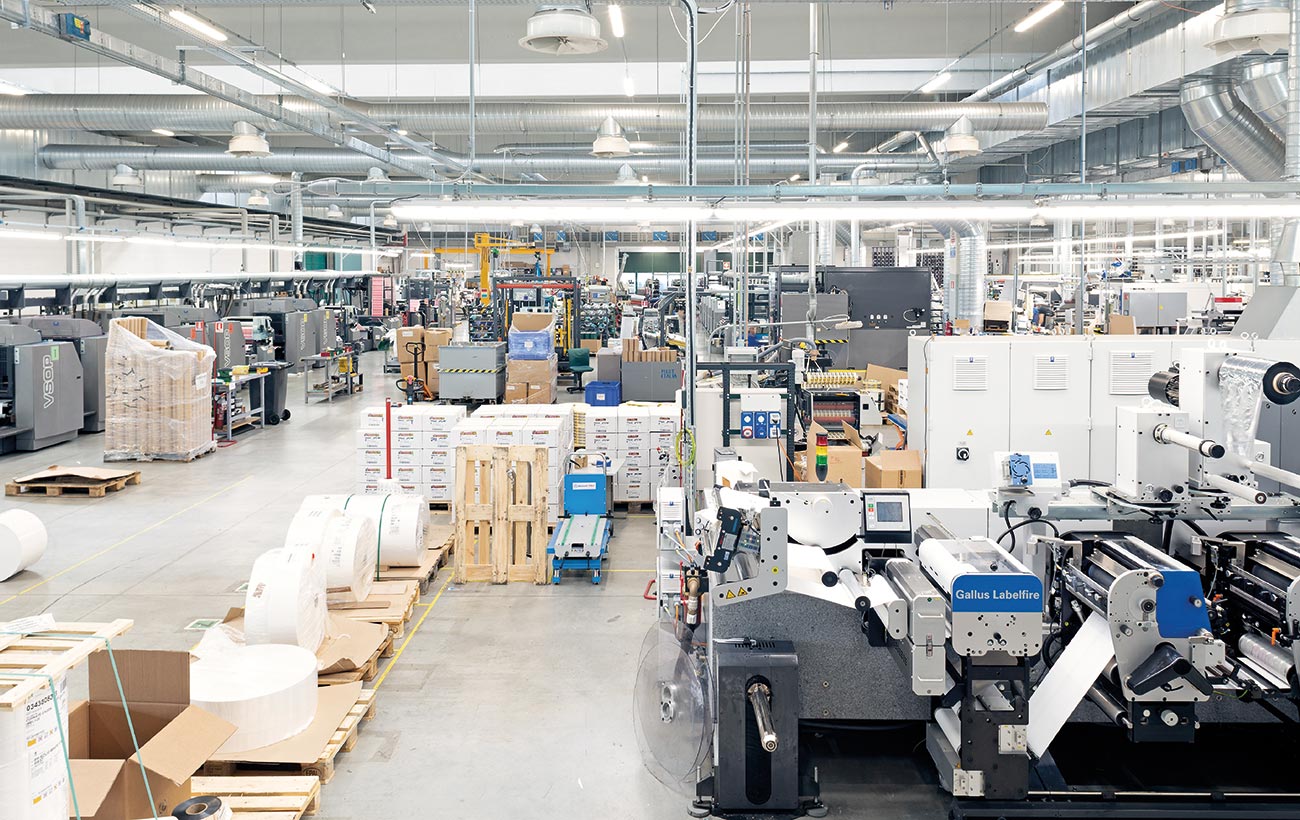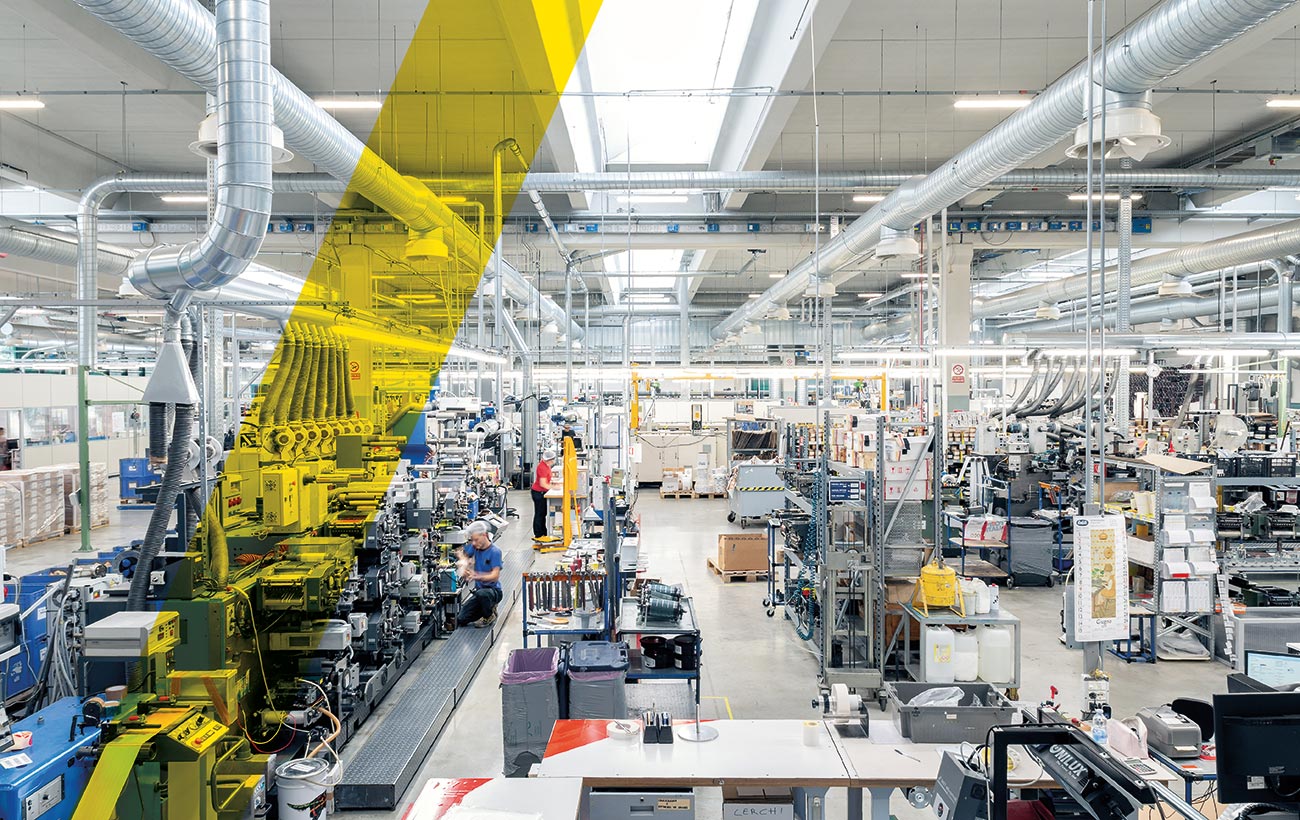 An anonymous space inhabited by the ability to do
There is a container and a content. There is a company shaped like a parallelepiped, as seen from the outside, but full of things and people, as seen from the inside. There are fast, high-tech printing presses driven by innovative computer systems and processes. But there are also cans full of coloured inks, sheets of paper, Gregorian calendars and handwritten notes left to colleagues.
Technology is inhabited by man because the heart of a company is made up of its whole: a place and the people who live in it. This is what the working environment represents. A space where machines are gods of creation, capable of transforming a white adhesive reel into a noble label. A place where offices are dynamic control rooms where connectivity wins.
The company system is an apparent chaos coordinated by very precise processes.